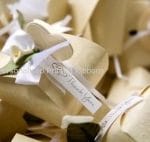 We loved the printed ribbons and sashes. I have used up nearly all the ribbon making the little business card thingys and also attached them to gift wrapping of salon products – which looks effective. I'll take a pic and send to you…. Thanks for your help in getting the ribbon ready and out to us so quickly.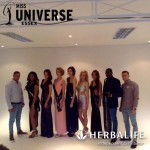 Thank you for supplying the One Day Spectacular Sashes at such short notice. Great service, great prices, we'll be back again soon.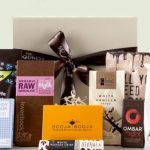 I love the printed ribbon, it's really silky, and sets off our corporate presents really well this year. Thank you so much for including our logo and suggesting we said Best Wishes, at least we can use the rest throughout the year and not just at Christmas!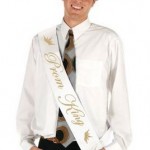 Thank you for the prom king and prom queen sashes, the children were really delighted and they played a great part in a fantastic prom night.  We'll be back for 2018
Thank you for the wedding ribbons, the silver looked wonderful against the cream deluxe ribbon, and thank you for accommodating the font we used on our wedding invitations. Appreciate all your help and can't wait to see them on our wedding day.
The Giant bow is fab! My wife was delighted with her new car, and the printed ribbon wrapping it with a huge bow made the surprise even better. thank you for all the advice, hope you like the picture!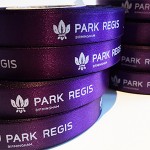 Printed Ribbon arrived, looks great. Colour perfect, quality perfect. 100 favour boxes now to tie! Many thanks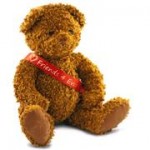 Thank you for the printed ribbon, it's just what I needed. The ribbon is beautiful to decorate my bears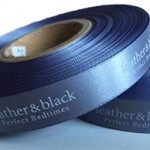 The printed ribbon was just perfect, thank you so much. Look forward to working with you again in the future. Thanks again